About SIU
Main Content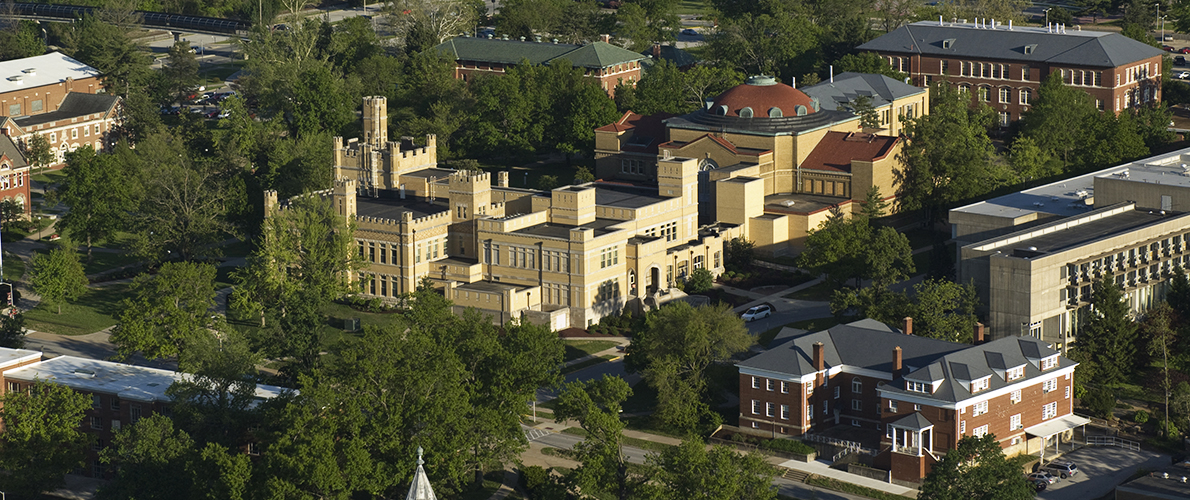 Explore Our Campus
We have many options for you to explore SIU and the local community while you are in town.
Take tours of specialized academic facilities such as labs, studios, and greenhouses
Watch the Salukis in action at a game
Spend time in nature on the 2-mile paved trail around Campus Lake
See a little bit of it all when you join in a campus tour with our student Saluki Ambassadors
Not enough time on this trip? Click here to schedule a campus visit, attend an Open House, or take a virtual tour.
Camps at SIU
SIU offers learning opportunities for adults and children of all ages. Academic units, Saluki Athletics, Touch of Nature Environmental Center, and other departments host academic, music, art, and athletic camps for youth; as well as learning and development for adults. Visit Conference and Scheduling Services for a full list of events this summer and throughout the year.
College of Agricultural, Life, and Physical Sciences
The College of Agricultural, Life, and Physical Sciences provides a diverse offering of programs ranging from physical and life sciences to agribusiness economics.  The college prides itself in delivering experiential opportunities for its students.  Whether those opportunities are on its 2000 acre working farm or in one of its many well equipped research laboratories, they are the hands-on learning experiences necessary to ensure our students a more successful career path.
---
College of Arts and Media
Established in 2021, the College of Arts and Media (CAM) promotes scholarly rigor, innovative experimentation, and creative production. Here, students find opportunities in Architecture, Art and Design, Journalism, Media Arts, Music, and Theater and Dance. The college's mix of liberal arts and conservatory programs inspire new generations of gifted artists and designers, as well as curious scholars and storytellers, forged in an environment of vision, depth, knowledge, praxis, and courage. The college boasts a range of nationally accredited and internationally recognized programs, composed of a diverse faculty of respected scholars and award-winning creative professionals who mentor students to achieve academic excellence, to address grand challenges, and find rewarding careers in the 21st century.
---
College of Business and Analytics
The College of Business and Analytics aims to prepare students to perform successfully in business and other organizations such as government and other not-for-profit organizations functioning within a changing social, economic, and political environment. Study provides the student with fundamental principles and practices of organizational behavior and allows the mastering of knowledge and skills for effective management. The curriculum provides a broad base for understanding business while simultaneously allowing in-depth study within an area of concentration and exposure to current information technology.
Students find business, governmental units, and other public institutions desire the professional education they receive in the college. The advanced curriculum and related programs provide students not only with a meaningful education but also with a means of relating that education to organizations and commerce.
---
College of Engineering, Computing, Technology, and Mathematics
Knowledge of engineering, computing, technology, and mathematics is fundamental to satisfy societal needs, develop innovative solutions to address the challenges of tomorrow, and harvest the opportunities available in the future. The College of Engineering, Computing, Technology, and Mathematics at SIU Carbondale provides high quality education so that students can build career in the area of their choice and serve the society. The College will excel in education and research in engineering, computing, technology, and mathematics through the quality of its programs, faculty, graduates, students, staff, and facilities.
---
College of Health and Human Sciences
The College of Health and Human Sciences empowers individuals to lead in their professions, embrace lifelong learning, and positively enhance their communities in an inclusive and accessible environment through:
Outstanding programs in high demand fields;
Innovative teaching by highly qualified and professionally recognized faculty;
Experiential learning opportunities to apply classroom knowledge to real world settings;
Interdisciplinary high-impact research contributing to theory, policy, and practice; and
Meaningful service that transforms lives.
---
College of Liberal Arts
The College of Liberal Arts prepares students to read, write and think critically in an increasingly global and rapidly changing world. Future careers for our graduating seniors are correspondingly broad and wide-ranging, in addition to the more traditional pursuits, including graduate-level training (MA, PhD) in the fields represented in the college. Our curriculum is enhanced through work across fields, bridging multiple disciplines, and through use of current research and teaching technologies with applications in the liberal arts. Student experiences are augmented with research experiences provided by our faculty, the ability to mix and match majors and minors to suit the student's preferences and needs, and through access to internships, study abroad opportunities and the university honors program. A number of research centers, teacher education and second-language acquisition programs are also contained within the college.
---
School of Education
Southern Illinois University Carbondale has been preparing teachers since its beginning as a normal school in 1869. While the School of Education was established in January 2020, it traces its beginning to 1944 when the College of Education was established. Today, the School of Education is comprised of a variety of academic programs offering both undergraduate and graduate degrees in: curriculum and instruction; educational administration and higher education; quantitative methods, special education; and, workforce education and development. Students interested in teaching careers in preschool, elementary and secondary schools, school administration, and workforce and human resource development are encouraged to learn about the School's programs.
---
School of Law
The Southern Illinois University School of Law has established a positive, individualized learning environment that allows students to develop the skills necessary to compete in today's legal market. The low student/faculty ratio (13- to- 1) illustrates the School's commitment to personal education. Students receive the very best in instruction from faculty drawn from distinguished practice and academic settings. The curriculum balances traditional legal education with practical skills training to produce an attorney who understands the law and how to apply it in real-world situations.
---
School of Medicine
Southern Illinois University School of Medicine was established in 1970 after the Illinois General Assembly passed a bill calling for a second state medical school to be established in downstate Illinois. The School graduated an advanced standing class in 1975 and its charter class of all Illinois students in 1976. Currently, 72 students are admitted each year. Today, the School encompasses a complete sequence of medical education beginning with the M.D. degree and progressing through residency training and on to continuing medical education for practicing physicians.
The medical education curriculum has brought the school national attention. Since students are not evaluated in competition with their peers, they are stimulated to cooperate with one another, a situation that more closely resembles what takes place in the actual practice of medicine. Problem-based learning concepts, including active learning situations with virtual and simulated patients, are used to help students work toward clinical competency throughout the four-year curriculum.